Things to do
Here is a list of things to do. Check them all out, take a look around and you will fit right in. Click to see details
Airplanes
Bowerman Airport
Address: Airport Way, Hoquiam, WA 98550 Phone: 360-533-9528 Hours: 24 hours Website: PortofGraysHarbor.com
Associations
The North Beach Senior Center is here for you! Greeting visitors and residents alike, this is a staple of the Beach that has something for everyone.
Read more
Address: 885 Ocean Shores Blvd NW, Ocean Shores, WA 98569 Phone: (360) 289-2801 Hours: Daily 10:00am - 4:00pm Website:
The goal of Ocean Shores/North Beach Chamber of Commerce is to continue to grow and support our business community to the very best of our ability.
Read more
Address: Ocean Shores Convention Center 689 Ocean Shores Blvd NW, Suite S-6 Ocaen Shoers< WA 98569 Phone: 360.289.2451 Hours: 10 am-2 pm, Mon.- Tues. & Thu - Fri. and Wed 10am-12pm Email: Website: OceanShores.org
Bars & Pubs
Ocean Pours Taproom
We are open! Ocean Pours Tap Room! Serving you premium beer, wine and cider in Ocean Shores, WA.

Address: 759 Ocean Shores Blvd NW, Ocean Shores, WA 98569 Phone: (360) 940-9180 Hours: Mon - Wed 2pm - 11pm, Thu 12pm - 11pm, Fri 2pm - 11pm, Sat 12pm - 11pm, Sun 12pm - 9pm Email: Website: OceanPours.com
Churches
Shores Fellowship Church
Address: 694 Weatherwax Loop NE, Ocean Shores, WA 98569
The Church of Jesus Christ of Latter-Day Saints
Address: 228 Albatross St NE, Ocean Shores, WA 98569
Open and inclusive, located on SR 109 at the border of Pacific Beach and Moclips in the North Beach.
Read more
Address: 4612 State Route 109, Moclips, WA 98569 Phone: 360-276-8143 Hours: 10:30am Sunday worship, 7pm Monday AA meetings Email: Website: Facebook Page
Museums
Aberdeen Museum of History
Closed after a catastrophic fire June 9, 2018. Working to find a new location to reopen; not sure when it will happen, but it will
Claim Your Business
Address: 111 East 3rd Street, Aberdeen, WA 98520
Chehalis Valley Historical Museum
This quaint church turned historical site, close to downtown Montesano, features logging and homesteading history of the East Grays Harbor region.
Claim Your Business
Address: 703 W Pioneer Ave, Montesano, WA 98563
Lake Quinault Museum
Settled alongside Lake Quinault, the old Post Office building now houses a diverse collection of artifacts related to the local area.
Claim Your Business
Address: 354 South Shore Road, Quinault, Washington 98575
McCleary Museum at Carnell House
If you are looking for historical information on the city of McCleary or nearby communities, the McCleary Museum is the place to start your search.
Claim Your Business
Address: 314 South 2nd Avenue, McCleary, WA 98557
Owned and operated by Moclips by the Sea Historical Society, a not-for-profit organization dedicated to preserving the history of the North Beaches. Displays, artifacts and old photos.
Read more
Address: 4658 State Route 109 Moclips, WA 98562 Phone: 360-276-4441 Hours: Summer hours: 11am-4pm Thurs-Monday. Winter hours: 11am-4pm Sat & Sun only Email: Website: Moclips.org
Polson Museum
Take a step back in time and envision life as a logging tycoon like Arnold Polson.
Claim Your Business
Address: 1611 Riverside Avenue, Hoquiam, WA 98550
Quinault Tribal Museum
Exhibits at the Quinault Tribal Museum include a large display of artifacts; stone tools, basketry, carvings, and other items of interest along with family collections.
Claim Your Business
Address: 807 5th Ave, Suite 1, Taholah, WA 98587
River Rafting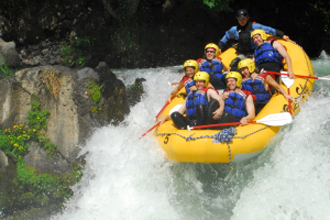 Blue Sky Outfitters
Address: 3400 Harbor Ave SW #105, Seattle, WA 98126
Specialty Foods
Back Porch Smoked Meats & Cheese has opened in Ocean Shores.
Read more
Address: 861 Point Brown Ave. NW Phone: (360) 940-0506 Hours: Thursday - Monday 10:00 am - 6:00 pm, Closed Tuesday & Wednesday Website: Black Porch Facebook Page